Next gen DCHV : more power, less space !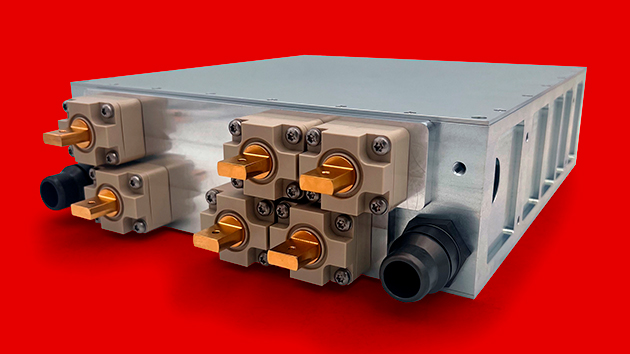 BrightLoop's 2nd generation of DC power converters is now shipping! Providing a whopping 480 A / 250 kW (model MP) and even 960 A / 500 kW (model LP), the new devices push DC conversion technology a step further – again.

Thanks to BrightLoop's proprietary manifold architecture, the devices can handle any incoming and outgoing voltage from 0 to 950 V. Power flow back and forth across the 8 (MP) or 16 (LP) individual converter cells is freely programmable via the embedded application firmware. Conversion efficiency reaches 99 % and beyond.

The devices come in a compact shape, measuring just 6.4 liters (MP) and 12.5 liters (LP). With a power density of up to 60 kW per liter (35 kW per kg), the DCHV family is bound to set new industry benchmarks.
All BrightLoop DCHV converters come with a configurable port section that facilitates matching specific connectivity needs.

The DCHV family of products is ideally suited for mobility applications with medium to high DC conversion needs, including hydrogen fuel cells.

For more information about BrightLoops DCHV converters, please visit our website or contact Hugues Largeron.
You might also like these posts