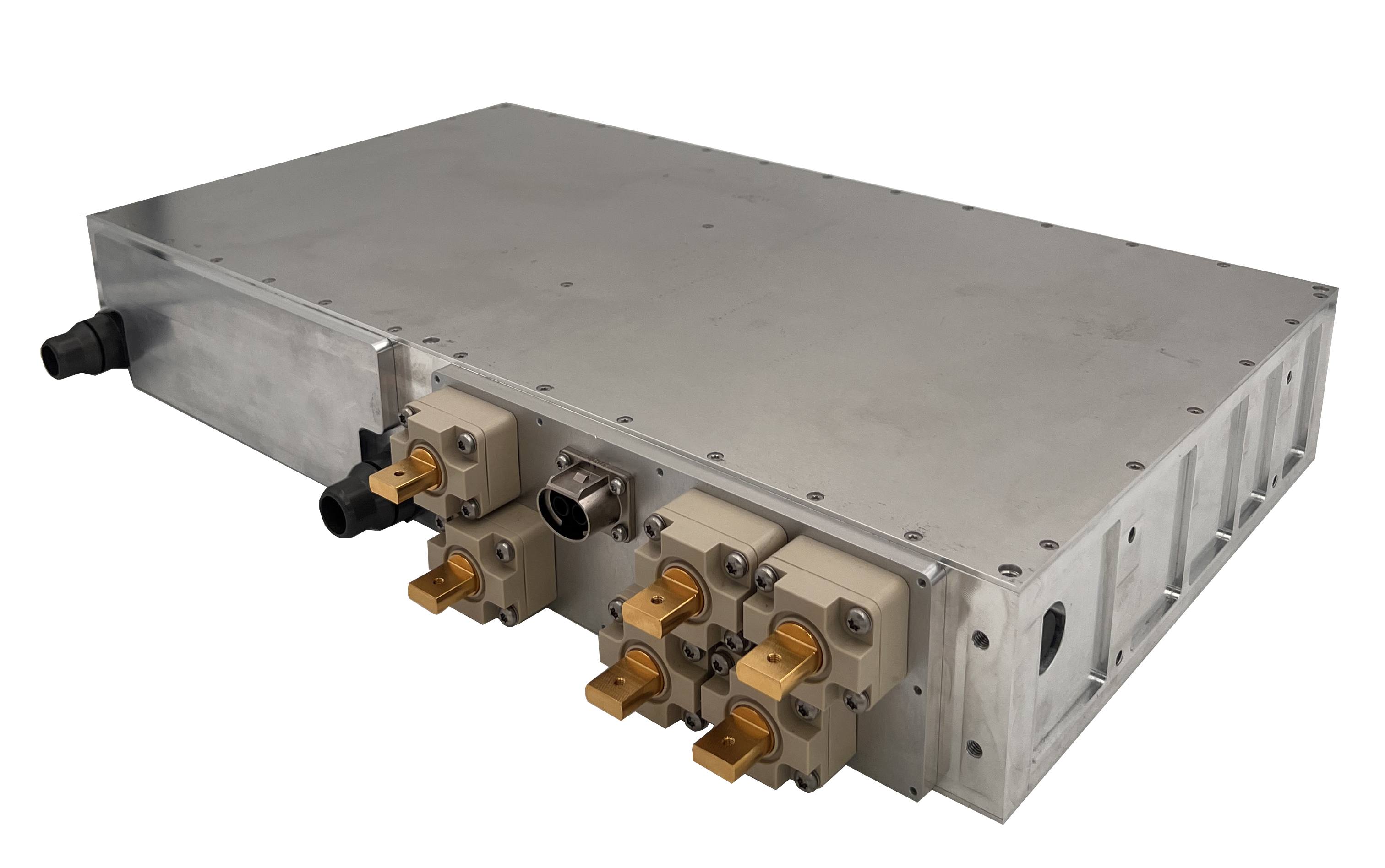 Product description
The DCHV LP GEN2 is a reversible Buck or Boost converter ideal for fuel cell (hydrogen) or heavy duty applications. It offers a wide voltage range up to 950VDC and a maximum capacity of 960A/500kW.
Consisting of a modular architecture, it can be configured for 1 to 16 inputs-outputs, offering multiple possibilities for the system: integration of auxiliary systems with different voltages, balancing of several batteries, etc.
Its exceptional power density (>25kW/kg) and versatility make it an ideal option in all onboard architectures.
Product features