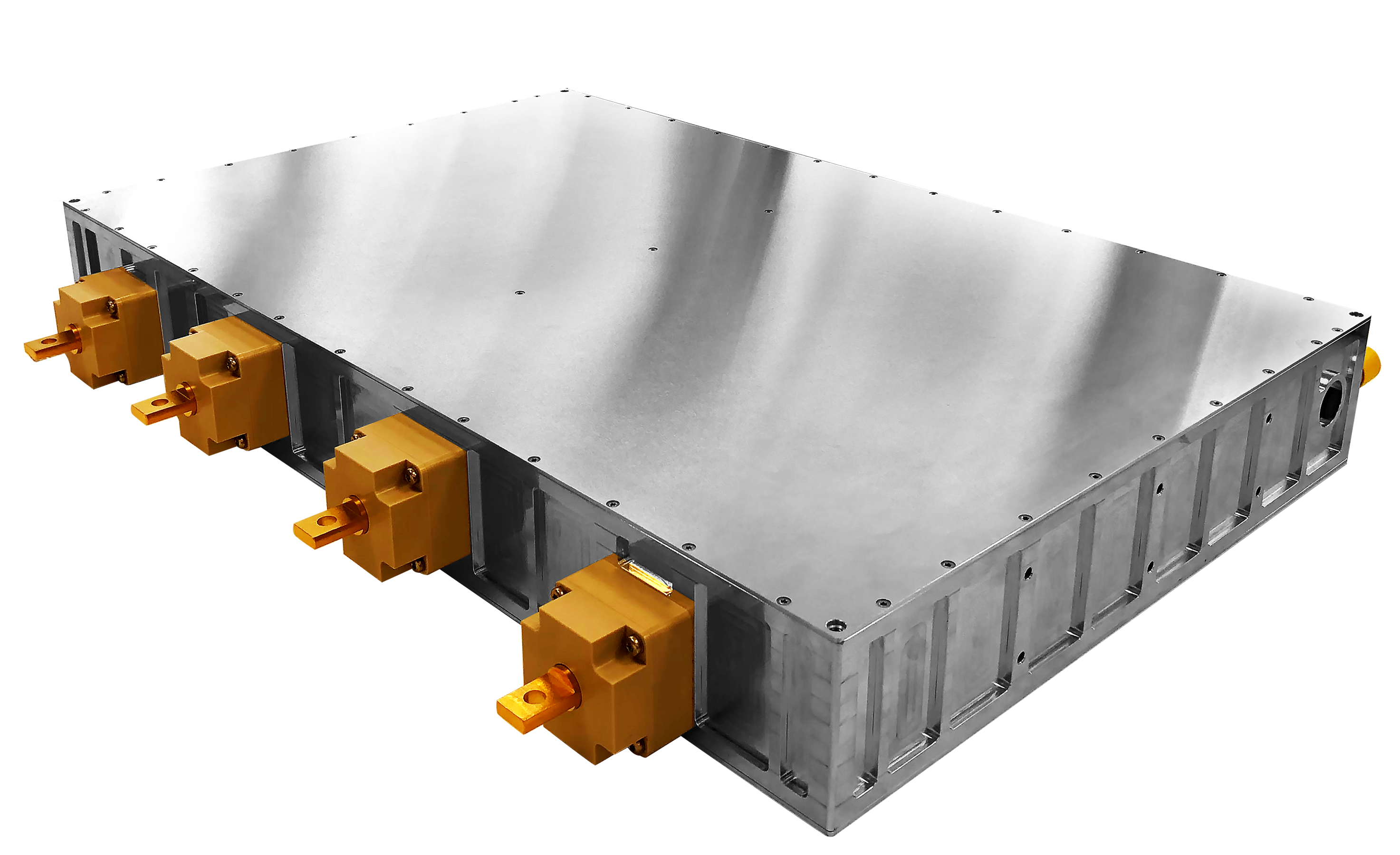 Product description
The DCUHV LP is a reversible Buck or Boost converter, ideal for vehicle fuel cell applications and the most powerful systems using high voltages.
It is the most compact solution on the market for voltage buses up to 2400VDC. It has a current capacity of 400A for a unit power of 500kW, and several units can be paralleled for higher power ratings.
Its exceptional power density (15kW/kg) makes it an ideal option for multi-MW applications.
Product features